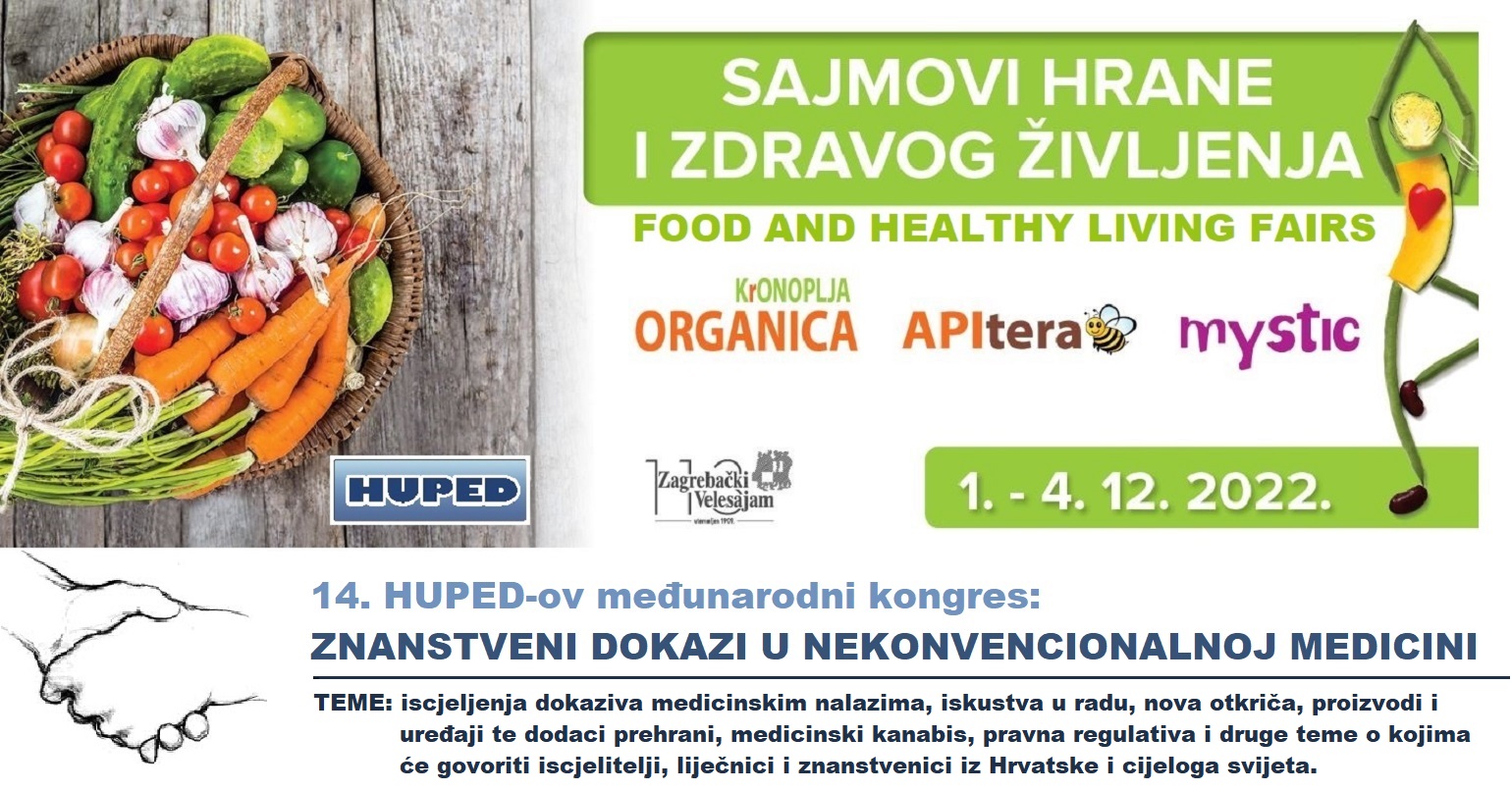 Nakon dvije godine pauze koja je bila posljedica epidemije Zagrebački Velesajam kreće sa pripremom novog sajma, a HUPED 14. kongresa: ZNANSTVENI DOKAZI U NEKONVENCIONALNOJ MEDICINI.
Sve epidemiološke mjere koje su bile na snazi su ukinute te očekujemo veliki broj izlagača, predavača i što je najvažnije posjetitelja. Sajam i 13. kongres su 2019.g. postigli veliki uspjeh te i sada u 2022.g. očekujemo ekspanziju u svakome pogledu.
U zajedničkom terminu od 1. do 4. prosinca na Zagrebačkom velesajmu održavaju se SAJMOVI HRANE I ZDRAVOG ŽIVLJENJA i CROAGRO 2022, međunarodni sajam poljoprivrede, poljoopreme i mehanizacije.
SAJMOVI HRANE I ZDRAVOG ŽIVLJENJA, središnje nacionalno događanje na temu hrane, zdravog življenja te povratka prirodi i zdravim stilovima života na radost izlagača i posjetitelja ponovo se održava na Zagrebačkom velesajmu.
---
After a two-year break that was the result of the epidemic, we are now preparing a new fair and the 14th Congress: SCIENTIFIC EVIDENCE IN UNCONVENTIONAL MEDICINE.
All epidemiological measures that were in force have been abolished and we expect a large number of exhibitors, lecturers and, most importantly, visitors. The Fair and the 13th Congress are in 2019. achieved great success and now in 2022.g. we expect expansion in every way.
FOOD AND HEALTHY LIVING FAIRS and CROAGRO 2022, the International Fair of Agriculture, Agricultural Equipment and Mechanization, will be held at the Zagreb Fair from 1 to 4 December.
FOOD AND HEALTHY LIVING FAIRS, the central national event on food, healthy living and return to nature and healthy lifestyles to the delight of exhibitors and visitors is again held at the Zagreb Fair.
---
Predstavit će se domaći i strani proizvođači zdrave hrane, dodataka prehrani, bijnih pripravaka i proizvoda te čajeva, meda i mednih preparata, različitih proizvoda od industrijske konoplje, a sve s drugačijim, zdravijim pristupom životu te kroz zanimljive novitete iz svojih vrtova i kuhinja gdje prakticiraju nekonvencionalne i održive tehnike poboljšanja kvalitete života.
Također će i veliki broj praktičara različitih metoda i tehnika komplementarne medicine biti prisutno na sajmu na svojim izlagačkim prostorima gdje će biti velikom broju posjetitelja omogućeno da po promotivnim cijenama ili čak i besplatno isprobaju nešto od ponuđenog.
Svojom prepoznatljivošću Sajmovi hrane i zdravog življenja svrstani su u sam vrh ponude ovakvih tematskih događanja, a iz godine u godinu bilježe sve veći interes posjetitelja, izlagača i stručnjaka. Riječ je o događaju na kojem možete dobiti odgovor na različita pitanja: što znači dom bez otpada, kako biti zadovoljniji i opušteniji u životu, kako aromaterapija utječe na naše raspoloženje, kako proizvesti prirodne kreme za lice, kako i gdje uzgojiti vlastito povrće...
Kako je interes za sudjelovanjem jako veliki, najpovoljniji rok za prijavu izlaganja je do 04.07.2022.g. do kada vrijede i posebni uvjeti izlaganja (popusti). Prijava izlaganja ne znači odmah i financijsku obvezu, već Zagrebačkom Velesajmu kao organizatoru omogućava pravovremeni raspored i urbanizaciju prostora. Ranije prijavljenim izlagačima dodjeljuju se bolje pozicije izložbenih prostora.
---
Domestic and foreign producers of healthy food, food supplements, herbal preparations and products, as well as teas, honey and honey preparations, various industrial hemp products, all with a different, healthier approach to life and through interesting innovations from their gardens and kitchens where they practice unconventional and sustainable quality of life improvement techniques.
Also, a large number of practitioners of various methods and techniques of complementary medicine will be present at the fair in their exhibition spaces where a large number of visitors will be able to try at promotional prices or even free to try something offered.
With their recognizability, the Fairs of Food and Healthy Living are ranked at the very top of the offer of such thematic events, and from year to year they are gaining more and more interest from visitors, exhibitors and experts. This is an event where you can get answers to various questions: what does a home without waste mean, how to be happier and more relaxed in life, how aromatherapy affects our mood, how to produce natural face creams, how and where to grow your own vegetables...
---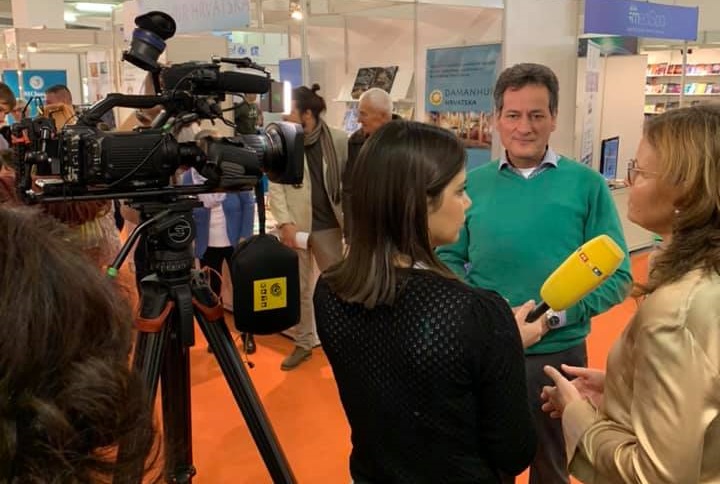 Glavni partner Sajmova hrane i zdravog življenja - HUPED će i ove godine organizirati sada već 14. međunarodni kongres: Znanstveni dokazi u nekonvencionalnoj medicini na kojemu će znanstvenici i stručnjaci iz cijeloga svijeta izložiti svoja istraživanja i iskustva iz ovoga područja.
Za cijeli sajam predviđeno je kao i svih ovih godina veliki broj predavanja, radionica, seminara i događanja, no odabrana znanstveno stručna predavanja koja tematski pokrivaju iskustva, istraživanja i dokaze u nekonvencionalnoj medicini biti će dio 14. kongresa.
---
Izvještaj sa prošlog 13. HUPED-ovog međunarodnog kongresa održanog prije dvije godine na sajmu 2019.g. gdje je sudjelovalo više od 3000 sudionika dostupan je kad kliknete na sliku: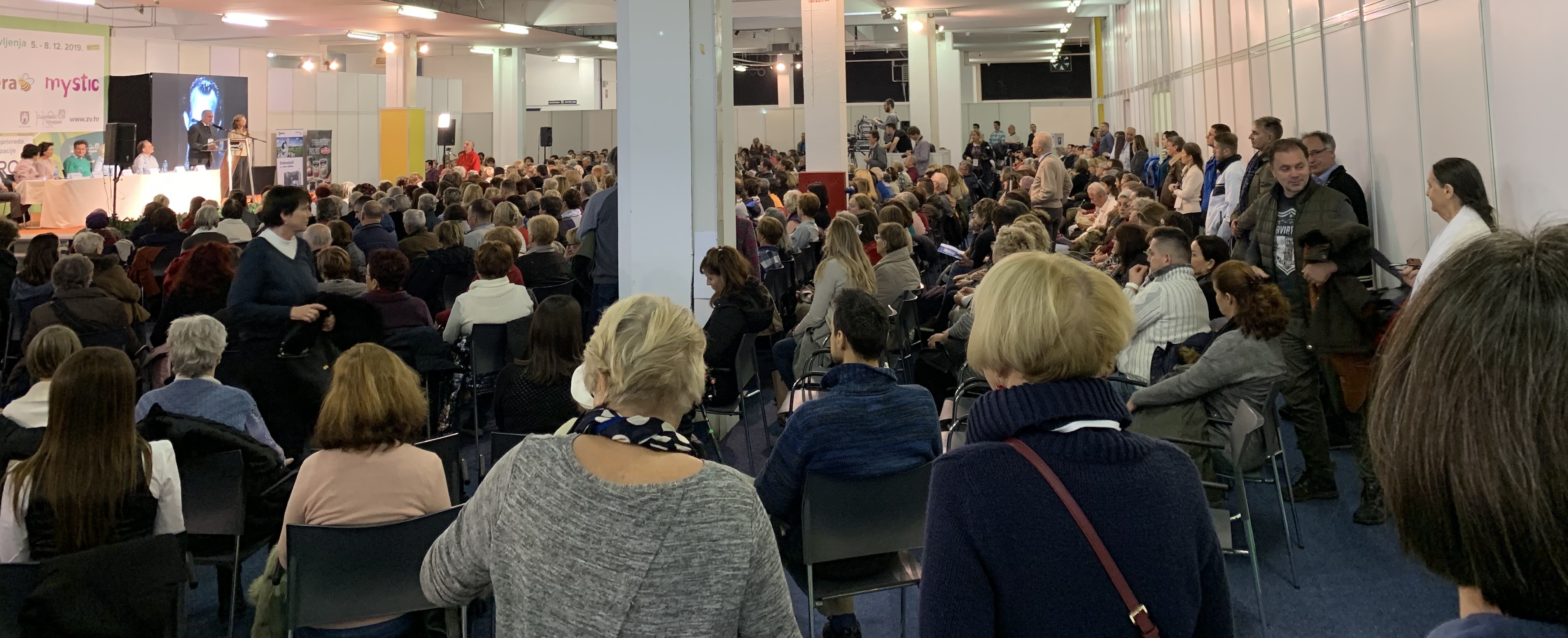 ---
The main partner of the Fair of Food and Healthy Living - HUPED will organize this year the 14th International Congress: Scientific Evidence in Unconventional Medicine, where scientists and experts from around the world will present their research and experiences in this field.
As in all these years, a large number of lectures, workshops, seminars and events are planned for the entire fair, but selected scientific and professional lectures covering topics of experience, research and evidence in unconventional medicine will be part of the 14th Congress.
Report from the last 13th congress held at the 2019 fair. which was attended by more than 3,000 participants is available at the link: 13th CONGRESS
---
ONLINE SAJAM I PREDAVANJA
Ove godine SAJMOVI HRANE I ZDRAVOG ŽIVLJENJA te sva predavanja uključujući i 14. HUPED-ov kongres će imati i online platformu preko koje će oni koji neće moči doči na sajam pratiti sva predavanja i kupovati proizvode i usluge izlagača po sniženim cijenama samo tokom trajanja sajma.
Time će sajam dobiti dodatnih 200.000 posjetitelja preko ONLINE PLATFORME.
ONLINE SAJAM I PREDAVANJA će biti organizirani uz pomoć HUPED TV-a te HUPED-ovih društvenih mreža i internet stranice www.huped.hr
---
PRIJAVNICA ZA IZLAGAČE - ONLINE PLATFORMA - kliknite na link i prijavite se već sada
---
Naše ONLINE platforme koje će biti programski objedinjene na jednome internet mjestu za potrebe održavanja ONLINE sajma i kongresa:
FaceBook: www.facebook.com/HUPED / oko 55.000 fanova i 54.000 pratitelja
Instagram: www.instagram.com/huped.hr
HUPED TV: www.youtube.com/c/HUPEDTV
LinkedIn: www.linkedin.com/in/vedran-korunić-1b464591 / 8.335 konekcija trenutno
HUPED info newsletter / 281.421 primatelja iz cijele regije
---
This year, FOOD AND HEALTHY LIVING FAIRS and all lectures, including the 14th HUPED Congress, will have an online platform through which those who will not be able to come to the fair will follow all lectures and buy exhibitors' products and services at reduced prices only during the fair.
This will give the fair an additional 200,000 visitors via the ONLINE PLATFORM.
ONLINE FAIR AND LECTURES will be organized with the help of HUPED TV and HUPED's social networks and website www.huped.hr
For more information contact us at info@huped.hr or 0038599/4900909
---
Our ONLINE platforms that will be programmatically united in one online place for the needs of holding ONLINE fairs and congresses:
FaceBook: www.facebook.com/HUPED / about 55,000 fans and 54,000 followers
Instagram: www.instagram.com/huped.hr
HUPED TV: www.youtube.com/c/HUPEDTV
LinkedIn: www.linkedin.com/in/vedran-korunić-1b464591 / 8.335 connections currently
HUPED info newsletter / 281,421 recipients from across the region
---
Za više informacija o KONGRESU te za prijavu predavanja kliknite na sliku:

---

Obzirom da su sve epidemiološke mjere ukinute nema nikakvih ograničenja oko broja posjetitelja te je ulaz slobodan bez potvrda i maski!
---
INFORMATION AND APPLICATIONS FOR LECTURES AND AT THE CONGRESS:
mail: info@huped.hr
Exhibitors are asked to fill in the APPLICANT FORM for exhibitors and send it completed to the e-mail address listed on the application form.
Since all epidemiological measures have been abolished, the entrance to the Fair will be free!
---
Galerija